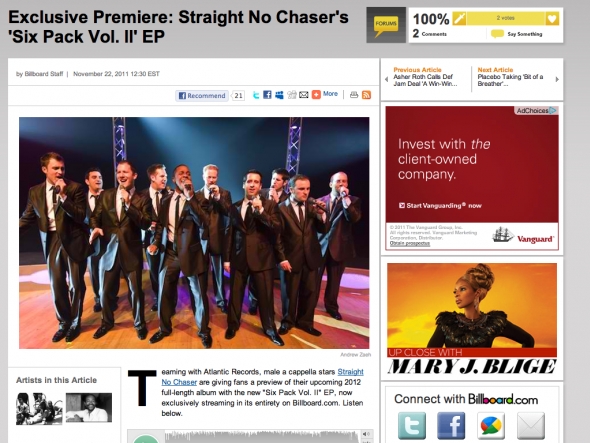 Billboard magazine is hosting the exclusive premiere of SNC's 'Six Pack Vol. II' right now! The Six Pack has some amazing tunes on it, and Billboard has some great things to say:
"From "Buddy Holly" to "Billie Jean" mashed-up with Bell Biv DeVoe's "Poison," the EP features six reimaginations of Madonna, Marvin Gaye,Michael Jackson, Weezer and more. In true a cappella tradition, each song boasts impressive beats and layered arrangements crafted with only pure vocal power."
You can take a listen on Billboard's site right now!