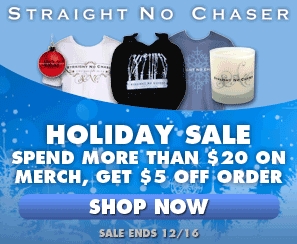 Hey all! Hope your Black Friday is going well. Wanted to let you know we have a sale that includes the following!
-Receive $5.00 off your order when you add any merch item to your order over $20
-Free SNC Greeting Card with your order over $10
-Front Row Pullover Hoodie $35.00 (orig $45)
These are probably not going to last too long so shop while you still can!
Happy Thanksgiving to all (again!).