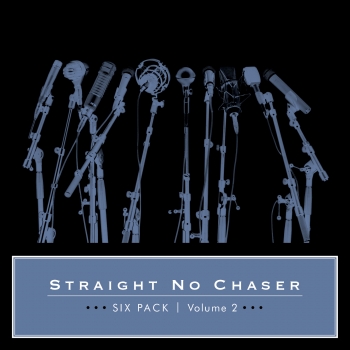 Pre-orders for our second EP, SIX PACK: VOLUME 2, are available TODAY via the SNC Music Store. We're going to offer a variety of packages, including digital and CD editions, as well as a "Deluxe Bundle" that comprises a CD, poster/calendar, and a limited edition SNC stuffed bear.
Check it all out by clicking here to visit the SNC Music Store.
We are so happy to be getting new music out to you this year. In between our run of 50 shows in Harrah's Atlantic City, and the start of our 59-show Fall 2011 Tour, we traveled to Los Angeles, CA to record 6 brand new tracks for everyone to enjoy. Today, we're proud to announce the official tracks:
1. Get Ready
2. Like A Prayer
3. Billie Jean/Poison
4. Rhythm Of Love/Can't Help Falling In Love
5. Buddy Holly
6. Let's Get It On
Over the next few weeks, we're going to continue to post new content to SNCmusic.com including answers to your questions via Twitter (Randy's and Mike's are already up—have you seen them?) and blogs from the road.
We've got more exciting announcements coming in the next few months… This is the first of many, so be sure to stay tuned!
Thanks for all your support. We are blessed to have to the greatest fans around.
Much Love,
Straight No Chaser
PS. The original song initially meant for this EP just needed a little more time to make perfect, so stay tuned for that one in the future.